Edith Coffin Robertson's is about extraordinary teaching without compromise,
written by the master teacher who accomplished it.

How one teacher got about 1,000 fourth, fifth, and sixth graders to sit up, listen, and learn through the use of her many interesting and innovative techniques. She kept the class exciting and challenging.

"Did you ever march around the playground chanting the multiplication table in time to your footsteps? Did you know how to type 40 WPM by the time you left the fourth grade? Ever play chess with a blindfolded George Koltanowski? Do you know how to correctly score a baseball game for each inning, including runs, hits, errors, and men left on base? Well, if you'd been one of my students back in the 1960's, 70's or 80's, you would be saying yes to most of these questions.

College had taught me what to teach, but not how to teach. When I started in San Jose's Union School District in 1957, I knew in my gut that kids didn't learn anything by memorizing - they learned by doing, so that's what I did — I got them out of their seats and into action. Students used my stopwatch to time everything from games to spelling tests; learning in my class was interactive, fast-paced, and fun." ~ ECR

"What an inspiration! One of the best books about teaching on the market. Edith Robertson's techniques pioneered right-brain learning methods before we knew how such methods worked. With enough teachers like her, we could change the face of education forever."

—James J. Asher, Ph.D.,

Originator of Total Physical Response (TPR), Professor Emeritus, San Jose State University

"I have never known a teacher that has had more impact than Edith Robertson. Her creative teaching methods were way ahead of their time and her effectiveness as a teacher has been inspirational; Edith brought out the best in all of us."

—Barry Rhein ~ Inspirational Speaker

"Mrs. Robertson's method of challenging students while keeping them in line was key to my advancement in school. She took a sincere interest in having all of her students do their best and it showed in our successes. We worked hard and played hard. From the school play to being able to play chess, it was some of the best times I ever had in school. Thanks for all the memories."

—Mike Marks ~ Pilot, US Navy

---

Order this book from:

---

~ A Review of Stopwatch Teacher ~



94 Year Old Publishes Fifth Book

If Edith Robertson had played it safe as a teacher, she would have had a classroom like any other, a commonplace career, and over a thousand of her students would have missed out on her wonderful, colorful, innovative teaching methods. You and I would also be without this book.

The title of "Stopwatch Teacher" refers to Robertson's ingenious use of a stopwatch (which her student's used), to add the spice of competition to their learning.

Robertson taught fourth, fifth, and sixth grades over a twenty year span in the Union School District of San Jose, California, and she did it on her own terms. Who said that learning should mean sitting for hours on end while some teacher droned on and on at the front of the class? Not Edith.

Who said that the best way to learn grammar was by memorizing and diagramming sentences? Not Edith. Who said that fourth graders can't be responsible enough be in charge of high-tech equipment? Again and again, it wasn't Edith.

Want to teach the times tables? Edith knew in her gut that rote memorization was nonsense; people learn by doing, not by abstract thinking—so she took her class outside where they could all march around the playground to the beat of basic mathematics. And they learned it—quickly, and without struggle. Almost every lesson became a game or an activity of some kind, and everyone was included; every single student was in charge of something.

There was a reason Robertson's students came up an average of three grade levels in a single year.

Many years after she retired, Robertson was told that her teaching methods had been addressing the right side of the brain—the silent, creative side which associates knowledge with kinetic muscular movement, and then stores that knowledge away in long term memory.

A very powerful technique that has nothing to do with memorization and everything to do with learning. "Could have told you that," she replied.

In twenty-five chapters Robertson tells her story, with nugget after nugget of down home insight and dry humor. It is an absolutely wonderful book. Buy it and devour it, and then buy more copies for your friends and colleagues. It is that good.

~ JTher, April 14, 2007

---

About the Author:

Edith Coffin Robertson began substitute teaching in her 40s and became a classroom teacher in her 50s (when her youngest began Kindergarten). She taught for twenty-eight years for Union School District of San Jose in California. She taught fourth, fifth, and sixth grades, team taught, and later in life became a teacher's assistant in a first grade classroom.

Edith currently lives in Los Gatos, California.

Edith earned her degree from the University of California at San Francisco at the age of twenty-four She also received a Lifetime Teaching Credential and the equivalent of two Master's Degrees over the period of her teaching career.

Her certificate states:
"Valid during life of holder unless revoked by the California State Board of Education."
Meeting Every Challenge, The life and times of Raymond Glen Robertson

plus shipping

Order this book

ISBN: 978-0-9798633-7-0

Format: Paperback

Published 2008
By: Robertson Publishing

BISAC Category: Biography/Autobiography

Size: 6"x9"

Pages: 84

Description: Ray Robertson was a man of many talents, but sitting still was not one of them. He will be remembered best as a businessman and perhaps an entrepreneur who had so much faith in success itself that he was able to take on new business ventures (in some cases with no prior experience), and by recreating himself, make them work.

He owned the Polly Prim Bakery in Los Gatos, the Christian Book and Bible Store in San Diego, and the Los Gatos Office Equipment and Supply Co.—two locations in Los Gatos, CA.

How this book came to be: on one occasion, while in Hawai,i Ray's asthma became so severe that he had to stay inside in air conditioned isolation for two weeks. "Now will you write your biography?" pleaded Edith. She had been imploring him for ages to write his memoirs so his kids and grandkids would know more about their roots. With nothing else to do and with a nagging wife ever present, Ray finally got to work and produced his autobiography. It was done roughly, with many asides and flashbacks...
Recollections of a Long and Interesting Life ~ Volume III ~ Volume IV ~ Volume V

Order books

Published: 2009 By: Robertson Publishing

BISAC Category: Biography/Autobiography

Format: Paperback ~ 6"x9"

---

Vol III: 224 pages

ISBN: 978-1-935125-32-7

Vol IV: 184 pages

978-1-935125-33-4

Vol V: 175 pages

978-1-935125-34-1

ORDER from:
Robertson Publishing

Recollections of a Long and Interesting Life ~ Volume II

plus shipping

Order this book

ISBN: 0-9727721-2-X

Format: Paperback

Published: 2005
By: Robertson Publishing

BISAC Category: Biography/Autobiography

Size: 6"x9"

Pages: 203

Description: Continuing stories from Edith's diaries. As a child Edith came out of the Oklahoma dust bowl, picking cotton with her family on her way to California. She was raised on a chicken farm, became a school teacher, raised a family, and became a writer. A long and interesting life indeed.

ORDER from:
Robertson Publishing


Recollections of a Long and Interesting Life ~ Volume I

plus shipping

Order this book

ISBN: 0-9727721-1-1

Format: Paperback

Published: 2004
By: Robertson Publishing

BISAC Category: Biography/Autobiography

Size: 6"x9"

Pages: 238

Description: "This book grew in the telling – my diaries date back over seventy years. As such, I am publishing my recollections in several volumes; this one is just the beginning." ~ECR

ORDER from:
Robertson Publishing


Life on a Missouri Farm

plus S&H

Order this book

ISBN: 0-9727721-0-3

Format: Paperback

Published: 2002
By: Robertson Publishing

BISAC Category: Biography/Autobiography

Size: 5.75"x 8.5"

Pages: 76

Description: Autobiography of Edith Coffin, 1889 - 1902. "My mother was very ill. She had leukemia and was in a great deal of pain. On an extended visit to me, her oldest daughter, we tried various schemes to help her get her mind off her pain... Finally one day I suggested she tell me her life story... Day after day she lay on the bed and in between bouts of pain she would dictate. Gradually the story grew." ~ECR

Recounts the early life and times of a young woman who grew up in Missouri, then moved from Oklahoma to California with her husband - raising seven children on an chicken farm in Cotatti.

ORDER from:
Robertson Publishing


---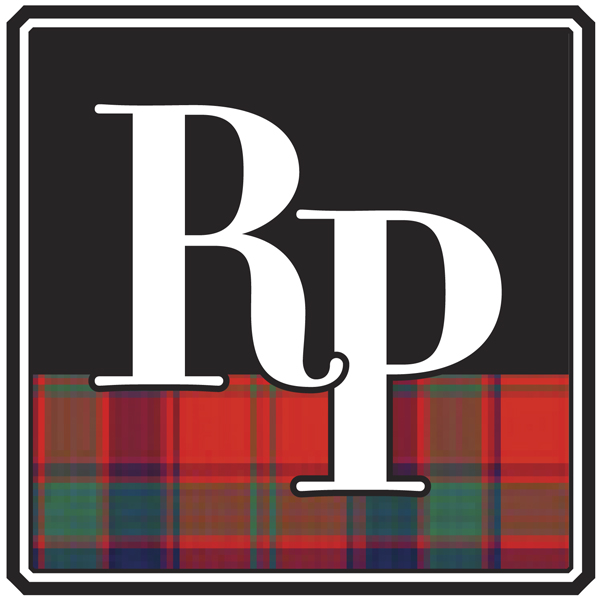 Robertson Publishing
59 N. Santa Cruz Ave., Ste. B, Los Gatos, CA 95030 USA
408-354-5957 or Toll Free 888-354-5957
---