-
---

Bringing Heaven to Earth

A Journey Into Grace and Gratitude

by Lee Ann Laraway

---

How can we more readily align to that healing flow of Grace that opens doors and makes the impossible, possible?

---

Lee Ann offers us a window into her own world as an example, through her experiences of navigating life with polio, how multiple challenges and opportunities create a sacred pathway inward for a union with Grace that calms the soul and creates miracles.

Insightful and authentic, Lee Ann shares her life story and spiritual unfolding from a metaphysical perspective in hopes of inspiring others to look beyond the surface of their own life experience to a deeper, sacred level that makes sense out of chaos and creates a joy-filled, peaceful life.




A portion of the proceeds from this book is donated to:
Canine Companions for Independence


208 pages, 6" x 9"
ISBN: 978-1-935125-29-7

Published by: Robertson Publishing (RP)

---

Share the Journey and Learn the Lessons ~ L. Mccandless
This book is about one person's journey through life. This is an inspiring, thought provoking book to read, ponder, and absorb. I recommend it to anyone who wishes to share the journey and benefit from the insights,and lessons learned to achieve a more harmonious life.
There are many facets of Ms. Laraway's life that are positive; her career achievements, her supportive family, friends, and devoted companion dogs. I found her greatest assets are her intelligence, sense of humor, and faith.
I am a caregiver for a stroke survivor and what I found helpful was the author's approach to coping with loss of physical ability, the need for independence, overcoming fear, replacing myths, and mental self-examination. She has balanced the importance of caring for her spiritual inner self as well as her material body. Cheers to a truly unique, wonderful, and courageous human being!

---

be grateful ~ Rebecca Barrow
I loved this book! It has it all- DOGS, LIFE, HEALTH, and SPIRITUALITY. Lee Ann Laraway shows her very difficult journey being a polio survivor, but she is NEVER a VICTIM. She showed me how to be strong when you can not be strong physically.
It was interesting getting into the mind and body of a disabled person. Someone said you are never free until you have nothing left to loose; this story shows how the author replaced all the things she lost physically with stronger spiritual strengths. While we will not all become disabled, we will all loose our youth and abilities. Ms. Laraway just revealed her own faster journey that we all will eventually take. Very good book about the human condition.

---

"Lee Ann is such a power by example in her will to overcome fear and to surrender to a Higher purpose for her life. Against all odds she has a flourishing, meaningful life manifesting through absolute faith and trust in the love of the universe. I am truly humbled by her."
—Colette Baron-Reid, internationally acclaimed intuitive counselor and best-selling author of Messages From Spirit

---

"This book will inspire and challenge you to live in the highest way. Lee Ann's commitment to live life fully, regardless of the tremendous obstacles she has faced, shines through her writing. Her compelling story takes the reader on a journey of self discovery, and reveals the inner well-spring of the soul life."—Rev. Ellen Grace O'Brian, Spiritual Director, Center for Spiritual Enlightenment

---

"Living with a physical disability has deepened my awareness of and interaction with the Divine for creating all aspects of my life. This has been the perfect situation to stimulate a mental quest for understanding the positive, expansive nature of life and has helped me repeatedly find solutions and relief when there seemed to be none in sight.

Esoteric contemplation of the metaphysical and physical worlds without action would have been intellectually stimulating but not life-altering. True learning, true knowing, has come from repeated, direct application in real-life situations where my will to persist rather than succumb to fear has been invaluable."— Lee Ann Laraway

Below are two interview videos about Lee Ann's book,
starring her CCI Service Dog, Jeannie II, at the beginning and ending of the video.
Be sure to watch the out-take past the credits on the second video!
Camera Gal: Rochelle Castrence, Interviewer: Pam Hammer, Voice of Jeannie: Candy Ramiro, and of course Jeannie herself.

Below is a two part documentary about Lee Ann Laraway's service dog, Jeannie, who is part of Canine Companions for Independence.
Videos filmed and produced by Stuart J. Roe.

---

Unlimited Thinking at Work November 15, 2009, by Usha Sharma

Author Lee Ann Laraway with her canine companion, Jeannie

"Know your strengths and use them in service of yourself and others," says Lee Ann Laraway in her new book, Bringing Heaven to Earth, A Journey into Grace and Gratitude. She writes by the light of experience she has lived. In a wheelchair from age four, she has not allowed her disabilities to limit her thinking. She built a career that she loved by focusing on her abilities and doing what she could. A native and resident of San Jose, Laraway worked for the Oak Grove School District as a bilingual speech/language therapist for 20 years. She drove herself from school to school in an adapted van, worked with students, chaired committees, and trained student teachers.

Recently, I had the opportunity to meet her. Seated in a power wheelchair with her service dog at her side, she talked about her journey manifesting her career and the subtle inner work that has eased her path to retirement. She said that she lived with an undiagnosed and untreated case of polio for thirty years and her physical needs have been tended to by others from an early age. She explained that despite their best efforts her family did not obtain a diagnosis for the polio.

"I was blessed with the right family for what I needed to learn in this lifetime," she said. Her grandmother helped her turn around limiting beliefs, directing her thoughts and actions in a positive direction, toward what was possible and doable, she said.

When it came to choosing a career, Laraway said she was inspired by a mysterious stranger she met only once when she was a child. The woman approached Laraway at school and said that she was a speech therapist. She looked at Laraway, saw her abilities and said, "You can also be a speech therapist." Undeterred by her physical limitations, Laraway applied to college, and attained her Masters degree in Speech Pathology from San Jose State University.

Laraway said that her mother was a teacher and her aunt was a nurse and the role of language/speech therapist allowed her to combine teaching and healing. She found her career rewarding. Her work with children gave her energy, "high octane fuel."

However, after twenty years, she found herself facing new physical limits, difficulty swallowing and breathing. One day, sad and angry at leaving the emergency room without receiving treatment, a sudden calm, clear intuition arose within her. "You must do life from the inside out." Over time, she began to trust her intuition more, gradually building faith in her body's wisdom. In recent years, she has found that a strengthened soul presence has arisen to sustain her in manifesting a more meaningful, healthier, Grace filled life. She ends her book, "My body is weak but it is carried by my own Divine Presence of Grace, now so much stronger."

---

Pictures from the book.

---


My brother and I with my mother.


Sitting in the middle of the sled at Tahoe with (clockwise) cousins Brian, Joni, Kathy, and my Brother Bill.
This photo was taken the winter before my back surgery.


A family outing to Reno with my parents, my grandmother
and my brother.


Off for a jeep ride in the Stebbins' jeep. My chair fit exactly
between the seats, giving me better stability for sitting.


Isaac and I at the motel where we stayed while participating
in Team Training in Santa Rosa.


One of the many stops with Zinkle on my travel days in the district.


Jeannie and I looking at all the minnows in Taylor Creek,
near South Shore, Lake Tahoe.


Jeannie

---




Lee Ann Laraway

Despite the physical limitations of living through a severe, repeatedly undiagnosed case of polio in infancy, many medical calamities, and the ramifications of living with a progressing physical disability, Lee Ann Laraway has not lived in a limited way.

She worked for 20 years as a bilingual speech therapist and was active in her field. Now retired, she continues to consult a few hours a week in her school district. She also holds occasional workshops in applying metaphysical concepts to everyday life.

Lee Ann lives in San Jose, California, with her service dog, Jeannie.

Read more about Lee Ann by visiting her personal site LeeAnnLaraway.com

---

The book launch/taco party was a spectacular success!
One hundred fifty of Lee Ann's friends and family came to the event. They spilled out everywhere!
Thanks to everyone who came, helped, and celebrated. What a party!


Thank goodness my neighbor graciously let us have the party in their yard, too!



Visiting at the book signing. We ceremoniously placed my signature label in each book.


Lots of "mini reunions" with old friends.


Jeannie enjoying a reunion of her own.


How did my friend's sons get so tall! Better get some of those fresh-grilled tacos — yum!


Happy family posing with the book.


CCI puppy in training, Elmer, and Certified Pet Assisted Therapy Dog, Puget, came to share the day with us, too.

Bone Appetit—A Celebration of Great Pairings


Lee Ann Laraway and her CCI Successor Service dog Jeannie II were honored at this year's event.

Canine Companions for Independence The most advance technology capable of transforming the lives of people with disabilities has a cold nose and a warm heart. Your support of Canine Companions for Independence to continue to provide highly-trained assistance dogs for children and adults with disabilities, free of charge.
---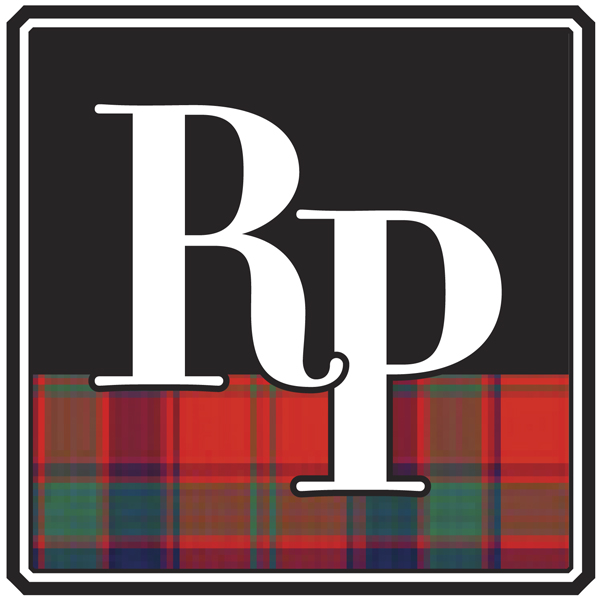 Robertson Publishing

59 N. Santa Cruz Avenue, Los Gatos, CA 95030 USA
408-354-5957 or Toll Free 888-354-5957
---