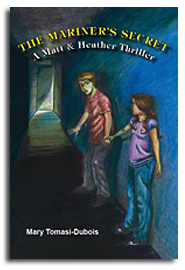 The First Book in the Matt and Heather Series is available again!
The Mariner's Secret — A Matt and Heather Thriller
By Mary Tomasi-Dubois
A Secret Discovered results in a Time Travel Adventure...
Thugs, chases through the streets of San Francisco, scientific discoveries, and other mysteries abound in this story.
Matt and Heather Townsend, orphaned when their bioscientist parents are killed in the 1989 Loma Prieta earthquake, become wards of their great aunt Estelle. Her stately old house in the Marina District holds intrigue, and a secret. Fortunately, Matt discovers a mysterious portal on his thirteenth birthday, and not too soon.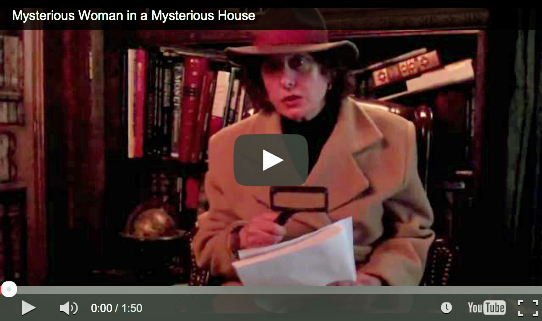 A mysterious woman has sneaked into a mansion in the Marina District of San Francisco through a secret passage. She's looking for information that could vindicate her from the accusations people are making that what she documented in a book called The Mariner's Secret are all lies. But before she can find what she's looking for, she hears someone comming. Will she ever be able to prove herself innocent? [The YouTube link.]

---
Cover Illustration for The Mariner's Secret by JOHN J. TOMASI
Mr. Tomasi's scholastic focus was on art and art history. His education included Illustration from the Academy of Art College in San Francisco, California and Computerized Graphic Design at Foothill College in Los Altos Hills, California where he received a Certificate of Completion and Academic Excellence. In addition to working with corporations his experience of over 25 years includes teaching art classes and workshops for: Hands on Art, Sunnyvale, California ------ Arts Connect Program for 'at risk' teens, San Jose, California ----- Basic Drawing, Sketching, Caricature, and Color Theory; as well as Tai Chi for various Community Centers and Community Colleges throughout the Bay Area.
And caricature artist at various venues throughout the Bay Area, including: Great America Amusement Park, San Jose, California ----- Fiesta de Artes in Los Gatos, California -----and corporate Functions, social functions, private parties, and roller and ice rinks.
---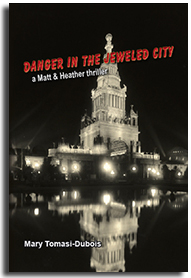 Danger in the Jeweled City — a Matt and Heather Thriller

by Mary Tomasi-Dubois


The Clock is Ticking . . . In The Mariner's Secret the Matt and Heather discover a mysterious portal, which allows them to travel back and forth in time..
The adventure with the mariner's clock continues with Danger in the Jeweled City where Matt and Heather step through the portal once again. This time their passage lands them in San Francisco at the 1915 Panama Pacific International Exposition where they stumble into an international conspiracy. Their discoveries result in a mad chase through "The Jeweled City".
In addition to this, they discover that something even more dire is threatening their very existence. So not only must they save themselves, but they have to prevent an international disaster – all within a four hour time limit, as the mariner's clock ticks down...

$15.95 plus S&H
6" x 9" • 188 pages
ISBN: 978-0-9798633-5-6
---



Historical setting adds flavor to teen mystery

---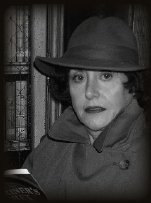 "My fascination of quantum physics and time travel, along with my husband Paul's vivid imagination and promptings, led me to write The Mariner's Secret. It's a story about a brother and sister who were orphaned at a young age.
I have always loved art and architecture, and like everyone else, the romantic beauty of the Fine Arts Pavilion near the San Francisco Presidio played with my imagination. I had heard something about it being part of the Exposition, but left it at that. Now though, every turn of my research of the Marina led me to web sites and books about the "Last Great World's Fair." I had to write a book using it as the backdrop! So I continued Matt and Heather's adventures with Danger in the Jeweled City.
The great city by the Golden Gate has a rich and varied history not lost on school children. But not much is remembered about the Exposition where many firsts were showcased. I aspired to create an exciting story that would awaken the reader's imagination and awe of the Fairgrounds while giving a little flavor of the background and history taking place at the time.
I hope the Matt & Heather series raises your curiosity about San Francisco and the Exposition. I encourage you to pick up the book, look up the websites I've listed in the bibliography, and visit those remaining edifices that give but a hint of what that great San Francisco event was like. Enjoy! " ~ Mary Tomasi-Dubois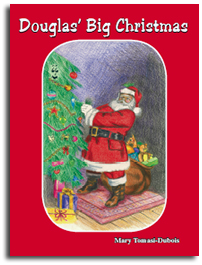 Douglas' Big Christmas
written and illustrated by Mary Tomasi-Dubois
Does a Christmas tree get hurt when you cut it down?
That's what Doug, the little tree, wants to know when he finds out he's being raised on a Christmas Tree Farm, and that his biggest job is to be cut down and decorated by some family.
"CUT IT DOWN!" Doug was trying to pull his roots out of the ground. He wasn't quite sure what he'd do if he got them out—roll down the hill or something. Doug had never felt so stuck before. He couldn't understand why Royal wanted to be cut down—just to make some family happy? But, as Doug finds out, it's not at all that scary and he even enjoys the surprise that awaits him.
$10.95 plus S&H
8.5 " x 11" • 36 full color pages
ISBN: 978-1-935125-11-2

Dear Readers,
When my own child was little, we'd curl up and read The Night Before Christmas, usually in the late afternoon on Christmas eve. As he grew older, we'd read The Fir Tree, by Hans Christian Andersen. That little story was poetic but always provoked a little sadness at the end. Because of that and because we were cutting down a living thing when we'd venture to the tree farm, a natural question arose, "Does it hurt the tree when we cut it?" So, our little ritual was to hold hands, bow our heads, thank the tree, and then give it a little blessing for its sacrifice.
You can imagine how heartwarming it was to discover that if cut properly by leaving at least one ring of branches at its base, the tree would grow again. This was my impetus for writing the story. But beyond that, I also wanted to introduce children to the notion of ancient forests as well as how vital trees are to our ecosystem.
It is my hope that Douglas' Big Christmas becomes one of your favorite family traditions. My suggestion is to read a little each night, leading up to the big day when your family gathers to select that perfect tree for your Holiday Celebrations. Have a Blessed Christmas and all good wishes for the coming New Year! —Mary Tomasi-Dubois
Mary Tomasi-Dubois has been writing books for young readers for many years now, with the hopes of capturing not only their interest, but that of their parents as well. "I think it is important for parents and caregivers to nurture the love of reading in children by either reading to them or reading with them."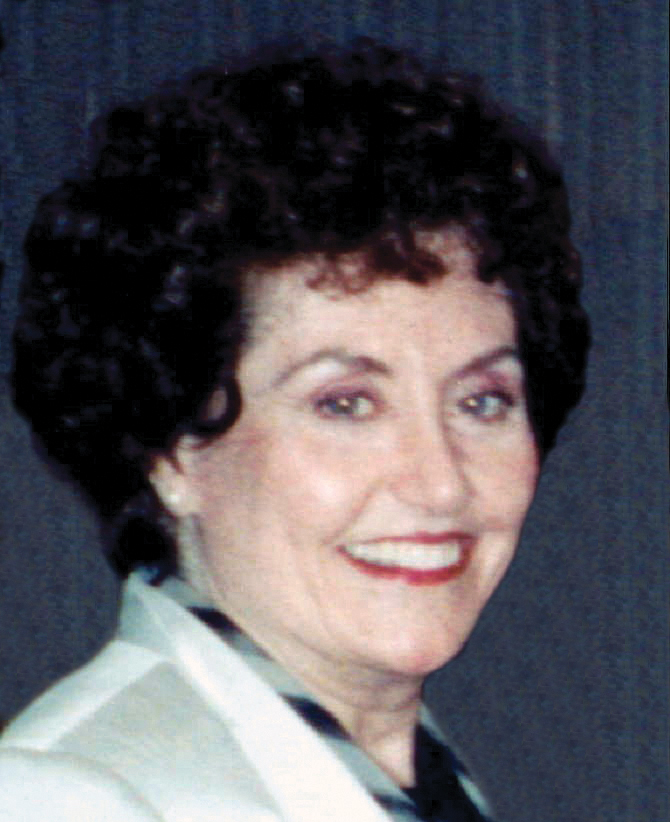 She held a secret clearance while she worked for a covert goverment program during the cold war. Her interest in ancient history, metaphysics, and quantum physics inspired her to weave tales incorporating these topics into her Matt and Heather plots.
Mary is also working on a memoir that will describe her work in electronic drafting during the early days, when orchards still covered Silicon Valley.
She currently lives in Santa Rosa, California with family.