Ray Toney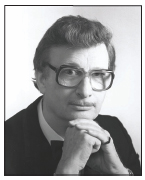 Ray has been a newspaper man, an award-winning actor, a stand-up comic, and a stage director.
His writing reflects his years working in the lively arts and makes for lively reading.
Raymond M. (RAY) Toney began his writing career as a reporter on the staff of the U.S. army publication,"Your Mouthpiece". After leaving the U.S. Army, he was employed by the San Francisco Examiner, "The Monarch of the Dailies".

His theatrical career spans several decades as an actor, singer, dancer, choreographer and stage director. Together with actress/lyricist, Marge Hand, Toney wrote the musical stage comedy "Delta Centauri" which was produced by CAST productions.
He has received recognition as the Producer of the Designing Woman television show, starring Beverly Rafaty. He was the recipient of three Inner City Circle Awards for Outstanding Achievement in a Musical, Most Promising Actor of the Year and for Outstanding Achievement In Dance.

Toney has served on the Advisory Board of The Louis B. Mayer Theater at the University of Santa Clara. He choreographed the West Coast Premier of the musical, "Stepping Out", as well as directing productions of "Finian's Rainbow", "Plain and Fancy""The Seven Year Itch" and many others. In this book, Ray Toney has compiled short stories, essays, and poems from a vast catalogue of his work over many years of writing. Some of the pieces are auto biographical in nature. Others were written from observations of life as it has flowed onward.

We hope you will find something in here that will strike a familiar chord as you journey, with the author, through the pre WWII years, Pearl Harbor and the Korean "conflict". Some who read the manuscript, prior to publication, noted how the times of their lives were somehow echoed in the lines of this manuscript.